Elfred Wee Fook Choon
Electrical Engineer at Eureka Robotics
"Empathy, patience and detail-oriented." These are the 3 attributes in which Robin has during our time in a mentorship programme. Robin would ask questions to understand the problems or internal struggle I have encountered. The closeness that I felt as I had conversation with him is not affected by the physical distance between us geographically, as if Robin was just nearby giving me advices with his rich well of experience and knowledge. Robin has given me new perspectives to look at task management instead of time management, which was enlightening to me. I am grateful to have Robin as my mentor in the journey of life.

Vincent Cheung
Owner, VC Consulting Limited
I have known Robin for more than 25 years as a friend and business partner. Robin is a professional manager with broad experience in different industries. He is knowledgeable and practical. He has gone through career management himself smoothly and steered corporations through tough times. His advice and coaching will be invaluable in turbulent time today.

Tom Wang
Senior HR professional
I have known robin for many years. He is a C-suite executive

working at the highest levels.. He is also a fantastic life coach

and executive coach. I highly recommend him to anyone ,

whether it is executive or corporate issues, or even life issues.

His record is impeccable.

Winnie Tam
Commercial Manager at John Swire & Sons (H.K.) Ltd.
Robin is an excellent career coach and mentor. He has given me great support during my career break. I am always impressed by his passion, enthusiasm and friendliness. He is very approachable and never hesitate to give me guidance. His advice is fair and pragmatic; he helps me to re-focus and think through my goal and career. Look forward to Robin's continuous support and I highly recommend him to any future clients.

Walter Lee
K8s, SRE, DevOps, Clouds, AI/ML, Security.
Robin is an excellent career and startup coach ! He always asks me the right questions so I can re-think my strengths, priorities and goals. I always learn a lot from him ! I highly recommend him because he can help you drive in the right direction. His advice is always useful and timely. He helps me to achieve the next higher level personally !

Miles. Harriman
Director of Agronomy, BU Europe at Yara
Robin, was hired by my company to coach my development following on from an intensive leadership program. He was able to ask the right questions, listen, identify improvement areas, and assist me to set the direction for personal development. Robin has excellent skills & knowledge to help clients reach their full potential when working in Eastern & Western cultural environments. He really understands what coaching is about, built on solid experience & not a textbook, so I would not hesitate to recommend him to others.

Jim Brophy
Helping finance professionals navigate challenges throughout their successful executive careers
Robin was CEO at Lark International (Hong Kong) while I was CFO. He is a very experienced and warm business executive. He brings enthusiasm and drive to everything that he undertakes. His intelligence ,patient consideration of issues and others , and expertise in people-development make him an exceptional coach of senior executives.

Marcio D. Soares
Executive Vice President Daifuku Airport Technologies-Vice President Webb International.
I have worked with Robin on an executive coaching assignment a few years back. Robin has been able to support me in a variety of career development initiatives which I found to be valuable. He is passionate about his work and set a very high standard for his service.I will have no hesitation in recommending him to any future clients.

Steve Schechter
Cloud Operations and Governance, Cost Optimization
When I was assigned career counseling services after a massive layoff at my company, I didn't think it was something I needed. I reluctantly went to the first session, met Robin and quickly discovered that he had a lot to teach me. He offered great advice as well as a sympathetic ear when dealing with my issues and concerns. I looked forward to all of our subsequent sessions and value the time that I spent with him. Robin is clearly one of the best in his field.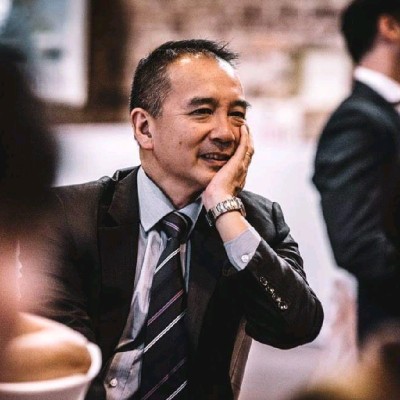 Thomas Tang
Sustainability Advisor
September 20, 2020, Thomas worked with Robin in different groups
It has been my pleasure to know Robin Wong and his amazing talent for motivating people and transforming them into leaders. Our friendship goes back over 40 years and I am proud to have been part of his journey both in sharing rich work experience as well as a warm relationship. He is a renown executive coach, writer and businessman extraordinaire. I am sure whoever receives advice from Robin will make great strides towards living a purposeful life.

Erison To
Portfolio CFO / Business Advisor / Business Transformation / Financial Management
Robin is my career coach during the career break. He is approachable and friendly. A good coach with pleasant personality, he always helps to bring out the right questions during the discussion. His understanding on the dynamic of the commercial environment impresses me a lot. Actually I quite look forward to meeting him every time and enjoying the friendly conversation, which is also helpful and inspiring. I learn a lot from him indeed. Not only the pragmatic guidance he offers, but also the sympathetic ears which make one in comfort. I do not have hesitation to recommend him as personal coach to future clients.